BATHROOMS
Benefits of Remodeling Your Bathroom
Custom designs can open up much-needed space in bathrooms
Added storage and countertop space
Easier to clean
NEW GLAMOUR BATHS
Makes a bathroom a more safe and enjoyable room
Safety options suitable for those in a wheelchair
Convenience, comfort, and quality
Glamour baths include: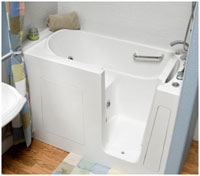 Safety bar
Safety door latch
Massage system with powerful motors
Wide door with a low entry for easy access
Slip-resistant floor for extra safety
KITCHENS
The kitchen is often the most used room in your home. It doesn't have to be expensive to remodel your kitchen. Sometimes basic repairs or a few improvements can give your kitchen a whole new look!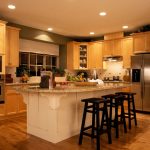 Benefits of Remodeling your Kitchen
Added storage space
Increased countertop area
Custome design to fit your style
Adds major resale value to your home